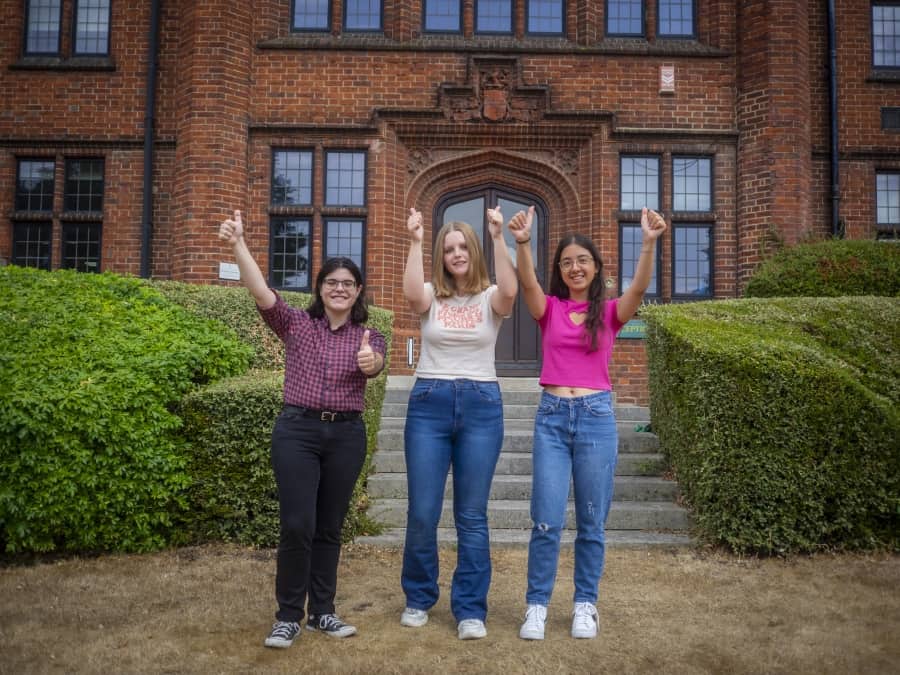 It has been a day of celebration at Strode's and Windsor Colleges today as students celebrate exceptional A Level results and 100% acceptance at Oxbridge for the colleges' six candidates.
Following the return to formal exams this year, results at Strode's and Windsor have matched their previous high standards in 2019 and have seen an exceptional increase in the proportion of high grades achieved by students.
Strode's College secured an impressive 98% pass rate, which is an increase on 2019. High Grades (A*-B) shot up to 55%, which is a staggering 15% increase on 2019. There was a 12% increase in students achieving grades A*-C, which is now standing at 76% of all grades achieved. Windsor College was on a par with 2019 with a 94% pass rate and 25% of students achieved high grades of A*-B.
The six Oxbridge candidates who are part of the A*spire programme for gifted and talented students have all achieved their places at Oxford and Cambridge, which is the highest number in recent years and is an ever-increasing profile for the Sixth Form. The students are:
Cambridge:
Kieran Hughes – Engineering
Mia Evans – English
Konrad Warzycha – Law
Oxford:
Kiaya Phillips – English
Serena Saupin – English and Classics
Isabella Ayers – Law
Sixth Form Principal Amanda Down was so impressed by the students' performance and said: "I am so proud of the achievement of our students this year. They have shown incredible resilience throughout the two years of their course and have been so adaptable to the changing environment – starting with lessons online and then back into the classroom." She continued: "I am over the moon at the increase in high grades we have seen compared to 2019 and the fact that our Oxbridge candidates all secured their places at these coveted universities – they are the finest examples of the Strode's and Windsor experience."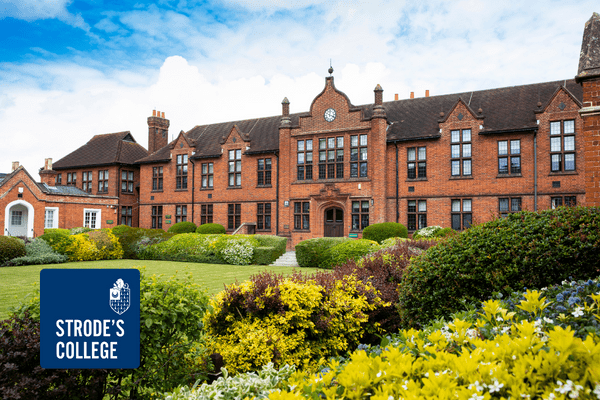 Isabella Ayers achieved A*A*A*B and is heading to Oxford to read Law. She said: "I am so excited about going to Oxford in October to read Law. I loved my A-level courses, as I had a genuine interest in all three, which I felt my teachers shared. I wanted to do well at Strode's, and I was encouraged and guided to do that here. Help was always on hand if I needed it."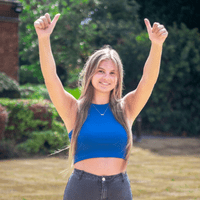 Louella Brown studied Law, Business, Economics and the EPQ achieved A*A*A*A*. Louella is going to study for a BA in Business Economics at the University of Liverpool, which is ranked highly for this subject. She said: "I loved my time at Strode's and the ability to focus on the subjects I enjoyed. The independence given worked so well for me, and I really enjoyed the EPQ, which was a mini-dissertation preparing me well for university."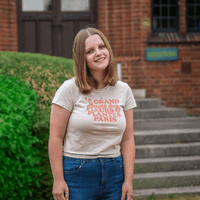 Imogen Rackham couldn't believe her grades as she also achieved A*A*A*A* in Psychology, English Literature, Biology and the EPQ. She is going to the prestigious King's College London to study Psychology. Commenting on her time at Strode's, she said: "I am so excited and surprised – I wasn't even expecting to get an A in some of my subjects. I doubted myself, but I obviously did much better than I expected. I really liked all my teachers, and being part of the A*spire program helped. I feel because I put the extra work in, they did the same in return – I have loved it at Strode's."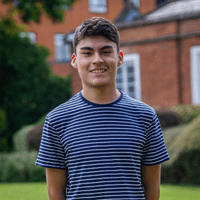 Alejandro Garcia Camacho achieved A*AAC in Maths, Further Maths, Physics and Chemistry. He is going to the University of Bath, another prestigious Russell Group university, to read Engineering. He commented on his time at Strode's, saying: "I really liked the more adult environment, such a refreshing change from school. The extra support outside the lessons has been so helpful to me in achieving my grades. The teachers at Strode's are just great."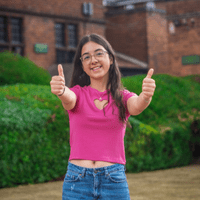 Vjosa Marko joined Strode's at the start of Sixth Form, moving to the UK from Albania, and has achieved an incredible AAA in Maths, Chemistry Biology and a grade B in the EPQ. She is taking a gap year and will then go to Royal Holloway University to study Biomedical Science. She said: "The team at Strode's have been so supportive, helping me settle in. I have made loads of new friends, and the move back to the classroom was great especially being able to use the science labs, which are fantastic."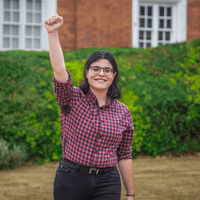 Beatriz De Ferreira Mendes was celebrating today with her top grades of AAAB in Sociology, Law, Politics and the EPQ and is going to Royal Holloway to study Comparative Literature and Culture with Philosophy. She felt so supported at the College and said: " You can be independent at Strode's, everyone can be themselves, and the staff are so supportive. I loved my time there and am so happy with my results."
CEO and Group Principal Gillian May was delighted with the results. She said: "These are spectacular results but unsurprising from such an amazing team at both of our Sixth Form Colleges. The increase in high grades is really promising, and the success of our Oxbridge candidates is phenomenal and shows what an aspirational Sixth Form we are."
If you are interested in finding out more about studying A Levels and BTECs this September, there is still time to apply.